Hi, friends! Today we have my dear friend Cassie from Rants and Raves of a Bibliophile talking about her favorite witchy books! Take a look at what she has to offer and head over to Amy & Brittany's blogs to see who they have featured today! Don't forget, we are hosting wonderful bloggers & authors for two whole weeks with recipes, book recommendations and a lot more awesome!
FAVORITE WITCHY BOOKS
As a fanatic of all things Fall and Halloween, one of my favorite parts of this season is curling up with a good book about the unknown, ghosts, doppelgangers, and more importantly, WITCHES. Witch lore and stories have always fascinated me, so it's not surprising I wrote this post as a recommendation of the best witch-tastic books for you to read this month.
Best Witchy Book/Play in Classic Literature
Macbeth by William Shakespeare
Why should you read this play?: The Three Witches (or the Weird Sisters) are the most iconic witches in literature who create turmoil and conflict with their chants. Their ominous prophecies and contradictory appearance set up a plot full of misinterpretations and a deep pondering of freewill versus fate.
Best Witchy Series in Middle Grade Literature/Young Adult Literature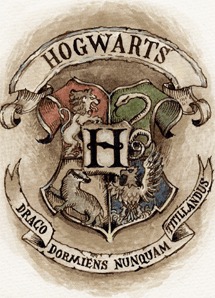 Harry Potter Series by J.K. Rowling
Why should you read this series?: The Harry Potter series will always hold a special place in my witch-loving heart. This series is magical in every way. It's a book that encompasses a fantastical world, memorable and lovable characters, and an epic showdown between good versus evil. The story, setting, lore, and characters are perfection.
Best Witchy Book in Young Adult Literature
The Witch of Blackbird Pond by Elizabeth George Speare
Why should you read this book?: The Witch of Blackbird Pond was one of my favorite books to read in middle school. Speare captures such a realistic and historical atmosphere throughout the chapters. Additionally, the main character, Kit, who is a free-spirited teenage girl, is thrown into a Puritan community that fears witchcraft and frowns upon her friendship with a local "witch."
Best Witchy Book in Adult Literature
The Physick Book of Deliverance Dane by Katherine Howe
Why should you read this book?: Howe articulately alternates between time periods, the 1990s and the Salem Witch Trials, which creates a fascinating story that links the past with the modern-day world. The book is set in Salem, Massachusetts, one of my favorite places in the world, and incorporates mystery, romance, spells, and historical findings.
Best Witchy "Book-to-Movie" Adaption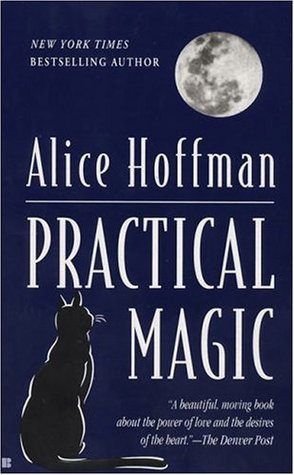 Practical Magic by Alice Hoffman
Why should you read this book?: Practical Magic is an excellent book and movie about witches, friendships, and sisters. Although the book and the movie have a few noticeable differences, both provide a enchanting blend of magic and reality with a dash of unforgettable romance.