Hi, friends! Today we have my dear friend Cassie from Rants and Raves of a Bibliophile talking about her favorite witchy books! Take a look at what she has to offer and head over to Amy & Brittany's blogs to see who they have featured today! Don't forget, we are hosting wonderful bloggers & authors for two whole weeks with recipes, book recommendations and a lot more awesome!
FAVORITE WITCHY BOOKS
As a fanatic of all things Fall and Halloween, one of my favorite parts of this season is curling up with a good book about the unknown, ghosts, doppelgangers, and more importantly, WITCHES. Witch lore and stories have always fascinated me, so it's not surprising I wrote this post as a recommendation of the best witch-tastic books for you to read this month.
Best Witchy Book/Play in Classic Literature
Macbeth by William Shakespeare
Why should you read this play?: The Three Witches (or the Weird Sisters) are the most iconic witches in literature who create turmoil and conflict with their chants. Their ominous prophecies and contradictory appearance set up a plot full of misinterpretations and a deep pondering of freewill versus fate.
Best Witchy Series in Middle Grade Literature/Young Adult Literature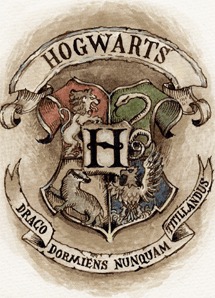 Harry Potter Series by J.K. Rowling
Why should you read this series?: The Harry Potter series will always hold a special place in my witch-loving heart. This series is magical in every way. It's a book that encompasses a fantastical world, memorable and lovable characters, and an epic showdown between good versus evil. The story, setting, lore, and characters are perfection. Continue reading →