Hi, friends! Today we have Rachel from Go Read A Book talking about some awesome throwback Disney! Take a look at what she has to offer and head over to Amy & Brittany's blogs to see who they have featured today! Don't forget, we are hosting wonderful bloggers & authors for two whole weeks with recipes, book recommendations and a lot more awesome!
Best Throwback Disney Channel Halloween Themed Movies and Episodes
I don't know about you guys, but I personally have fond memories of watching 90's Disney Channel Original Movies and TV shows. Disney loved Halloween, and that meant a lot of memorable episodes and movies dedicated to the holiday. Not going to lie, some of these were even pretty lame as a child, and they would be even worse now, but they are still notable nonetheless. I've also attempted to find links so you can watch them on YouTube. Here are some of the creepiest, funniest, cutest, and just straight up weird DCOM's and episodes.
Disney Channel Original Movies: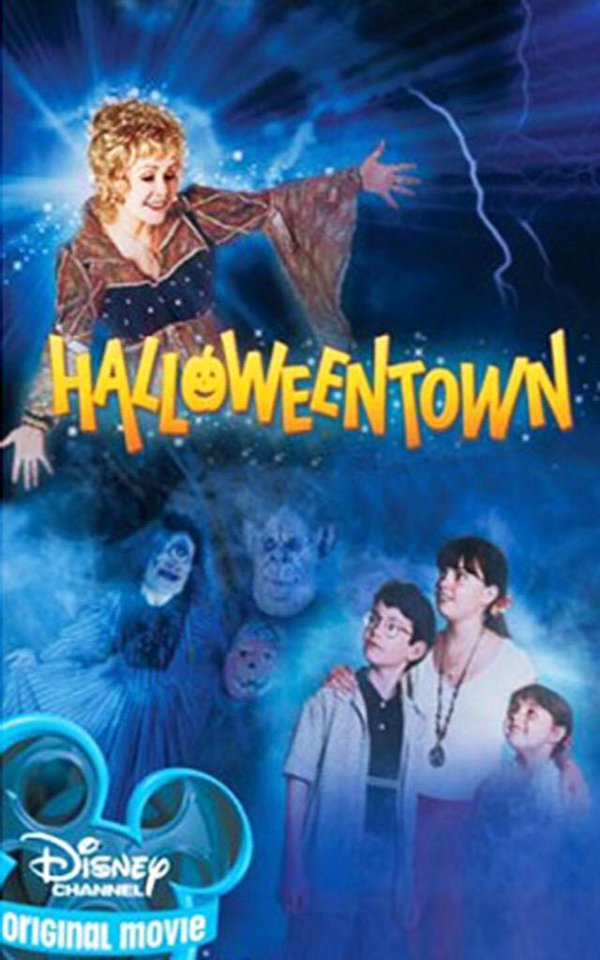 Is there any Halloween themed DCOM out there better than Halloweentown? I think not. I've decided not to include the sequels because nothing beats this one, in my opinion. This movie is mostly sweet and heartwarming, but some parts are ridiculously creepy. Let's be real, I had nightmares over that one scene with evil Kalabar in that movie theater. Kalabar is a truly terrifying dude and I'm still not entirely over it.
So this movie is so creepy that it received the first PG rating on Disney Channel. Don't Look Under the Bed is scary because a boogeyman is created when a child stops believing in his or her's imaginary friend. Yeah, this made me afraid that my old imaginary friends would become the boogeyman, lurk under my bed, and then kidnap me.
Honestly, I was never a big fan of Twitches and I doubt I even bothered with the sequels. Halloweenteen already delivered with witches, though I am a fan of both Tia and Tamera. I included this on my list because it's pretty popular and definitely entertaining.
This movie is pretty freaking cheesy, but what else would you expect from Disney? I won't lie, I really enjoyed watching this when I was a little kid. Like the title says, it's about a mother who goes out with a guy, and it becomes a major nightmare when the kids discover that he is actually a vampire. I distinctly remember that even though I was young, I was still well aware that the acting was pretty terrible. Whatever though, this is still a creepy and fun movie.
So it's been FOREVER since I've seen this movie. A lot of the movies on this list are ones that I've watched multiple times, but I'm pretty sure that I only saw this one once like a million years ago. From what I can remember, it's on the lighthearted side. I mean, what Disney movie about mummies coming to life can be legit scary? The good news is that I was actually able to find this one on YouTube so you can watch this one for yourself!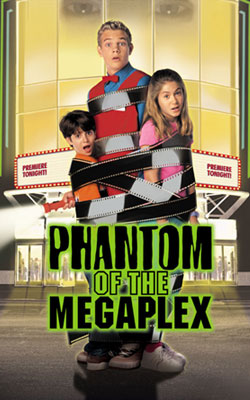 Yet another DCOM that I don't totally remember very well at all. This one was extra silly and kind of ridiculous at times. Like it's not all that creepy since the so called phantom committed mostly fairly weird pranks. There was a slight plot twist to it, well it was shocking when you were only a child anyway. Sidenote: how odd and random is it that Mickey Rooney makes an appearance?
Disney Channel episodes:
Even Stevens – A Very Scary Story
Despite the fact that everything turns out in the end, you can't deny that this episode is extremely creepy. Even Stevens is easily one of my personal favorite Disney shows, and this is such an epic and memorable episode. It's honestly caused me to think of eyeballs differently.
Lizzie McGuire – Day of the Dead
It doesn't get more classic than Lizzie McGuire. This show never gets old to me, I could watch it all day. This is a great episode that revolves around a Halloween dance, a prank, Day of the Dead, and skeletons. Trust me though, those skeletons on the table are likely to give you nightmares for a night or two. This is an episode that you must watch or re-watch this Halloween!
The Suite Life of Zack and Cody – The Ghost in Suite 613
Note: the quality of this video isn't so great, but it was sadly the best one that I could find. What's scarier than a haunted hotel room? The whole Suite Life gang decides to camp out in the haunted room, and gets a major surprise. This show will always hold a special place in my heart.
That's So Raven – Don't Have a Cow
That's So Raven was one of my favorites growing up, and still remains a classic today. I recently watched this episode again, and found it just as shocking as I did the first time I watched it. Seriously, I forgot what exactly was going on so the whole Chelsea and Raven turning into cows was very terrifying to me.
So there's my list of favorite throwback Disney episodes/movies that focus on this awesome holiday. I know I left a lot of memorable ones out, but I didn't want to include anything that I personally didn't remember or watch at one point. I still would love to know what your favorites are!